NATURE LAUS
Aromas of Somontano
Our wines
Our wines silently keep the secrets of this land so wonderful for vine-growing – Somontano – showing the winemaker's passion for creating wines full of sensations waiting to be discovered when you uncork a bottle of LAUS.
Bodega Slow
Bodega LAUS was founded in 2002. The winery is like an "island in Somontano", surrounded by water, vineyards, flowers, sun, air... and life. LAUS comes from Latin and means "Praise, congratulations, consideration". It is a name that perfectly reflects the spirit of this Somontano winery. The logo symbolises the earth in I Ching symbolism and represents our essence, the territory, the soil on which our vineyard stands.
Discover the winery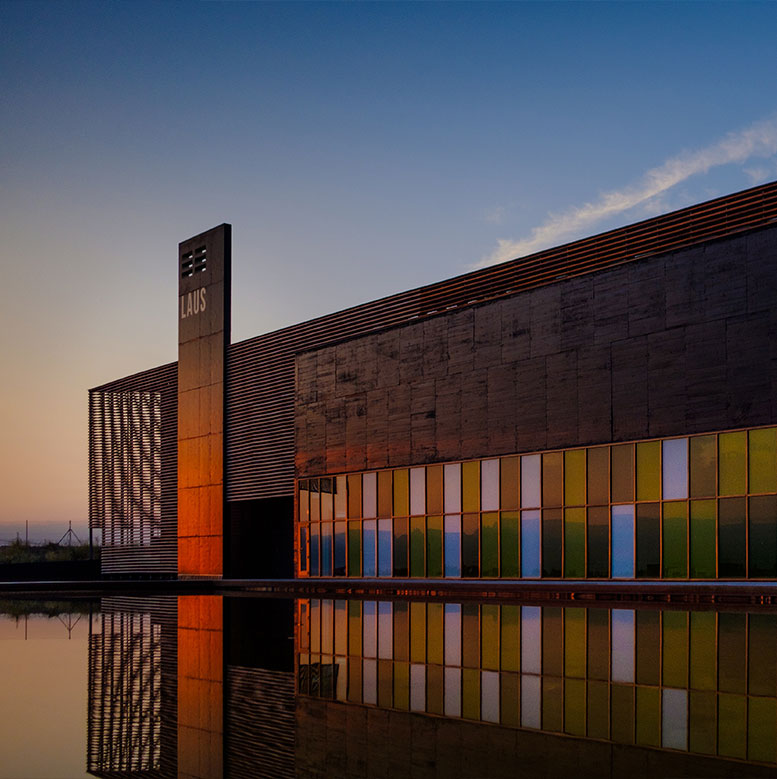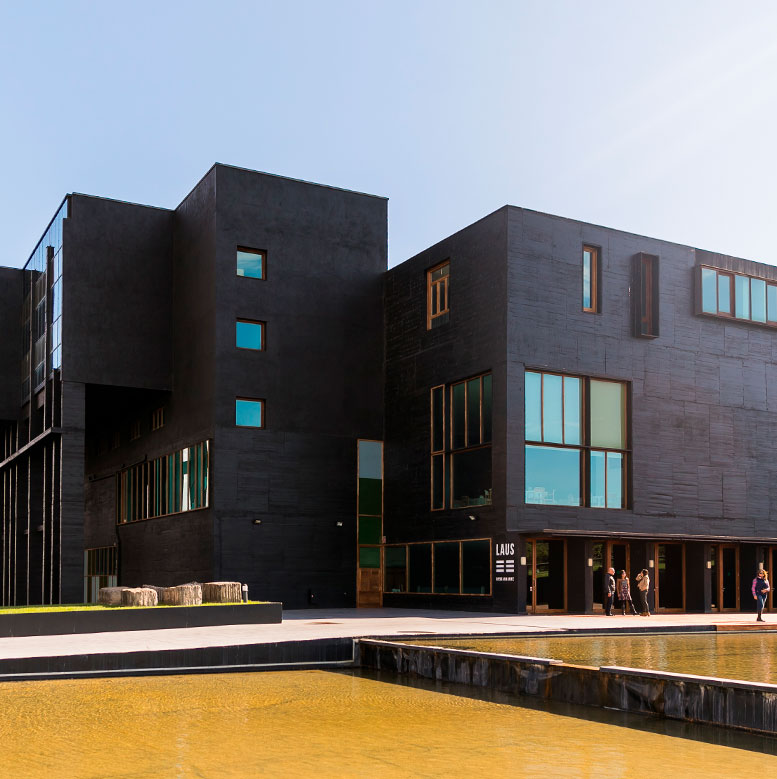 Events and weddings
Un espacio turístico singular en sí mismo que tiene como objetivo principal difundir la cultura del vino, a través de experiencias únicas, adaptadas a las necesidades de cada cliente.
Enjoy Laus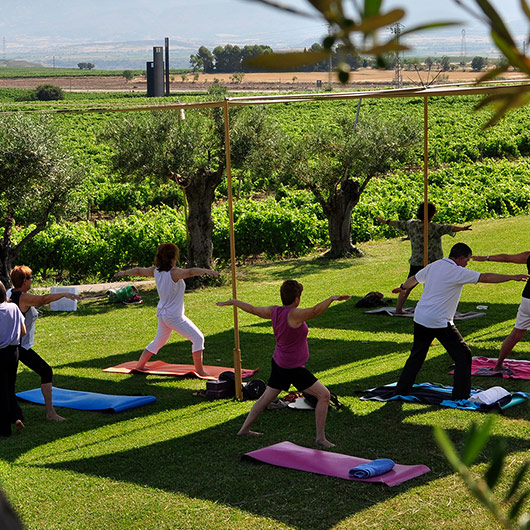 Despídete del estrés y fortalece el espíritu, a través de esta experiencia que realizaremos en nuestro jardín de los olivos, a los pies del Pirineo. Con las energías renovadas, visitaremos la bodega y realizaremos la cata de unos vinos, acompañándolos de un aperitivo.  ¡Últimas plazas!
Ver actividad