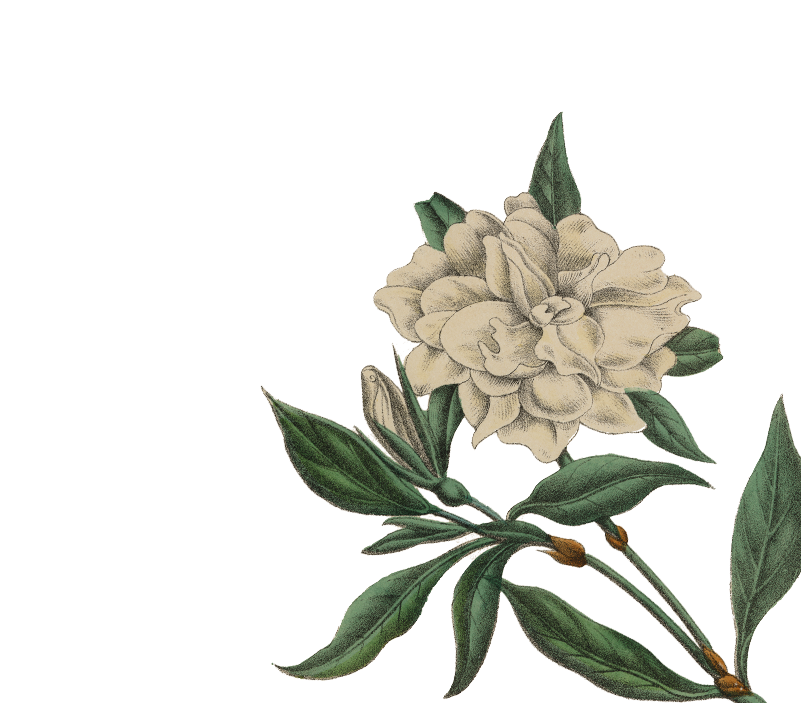 Events and weddings
Come celebrate at Bodega LAUS: Weddings, First Communions, celebrations, company events...
TURN YOUR CELEBRATIONS AND EVENTS INTO UNFORGETTABLE EXPERIENCES WITH LAUS
Bodega LAUS was designed from the very beginning to be a space for indoor and outdoor events: a unique venue, focused on transmitting the culture of wine through unique experiences, adapted to the needs of each client.
Weddings
Enjoy the wedding you have always dreamed of.
The unique spaces of our winery, a viewpoint overlooking the Somontano and the Pyrenees, are the perfect spot for a unique wedding. An avant-garde architecture, the exuberance of nature in the shape of flowers, vineyards and mountains, the Aromas of Somontano through our wines and haute cuisine, together with a professional and experienced team, will make that special day unforgettable for everyone.
Services
LAUS has a professional and experienced team that will attend you personally, taking care of every detail so that you enjoy an unforgettable day, totally tailored to your needs. Because our goal is to make your dreams come true.
We take care of the wedding reception, the ceremony, of the photography, the wedding videos, the music, or the decoration, and we offer a complete wedding planner service so that you will only have to worry about enjoying your big day.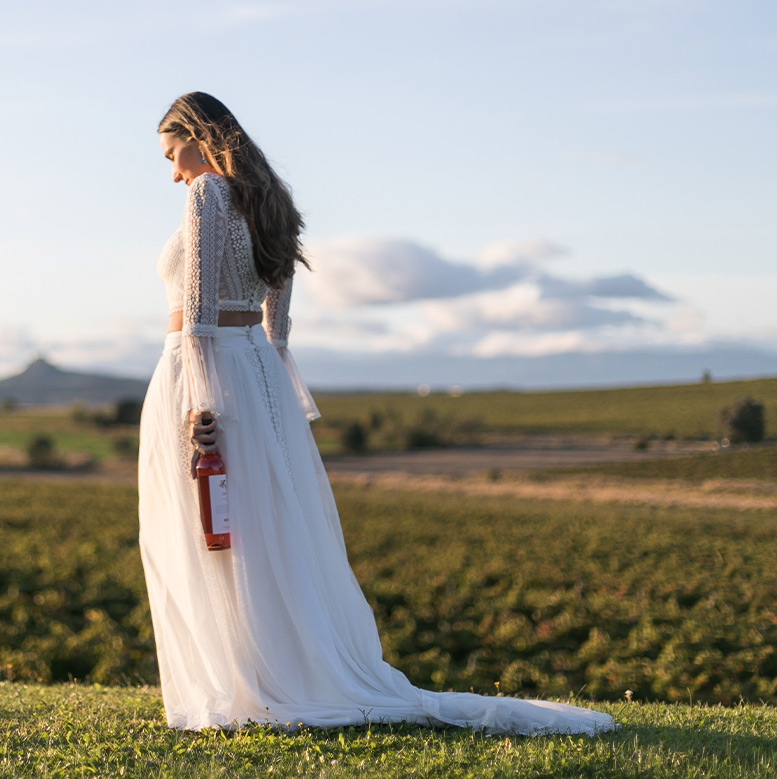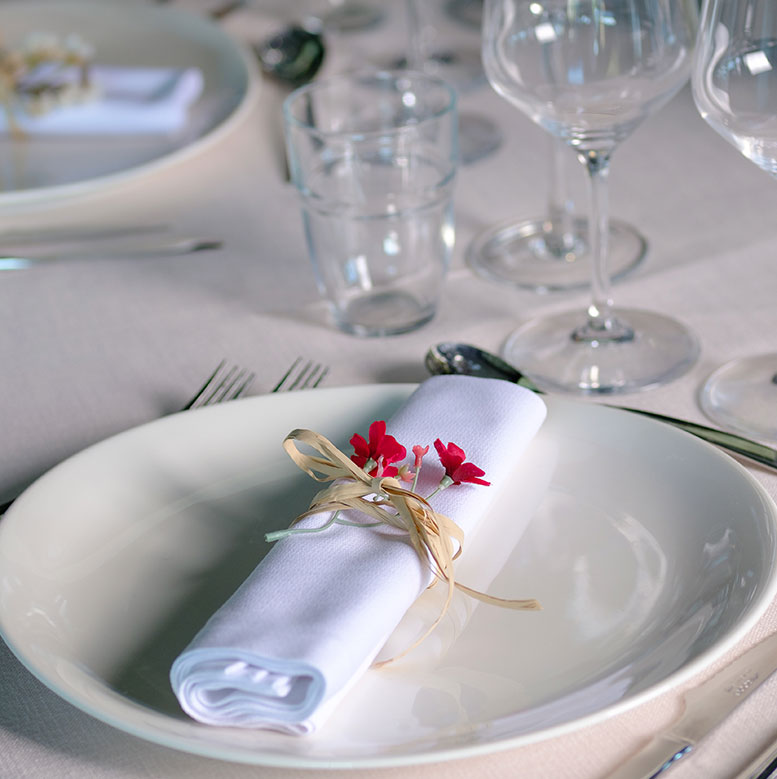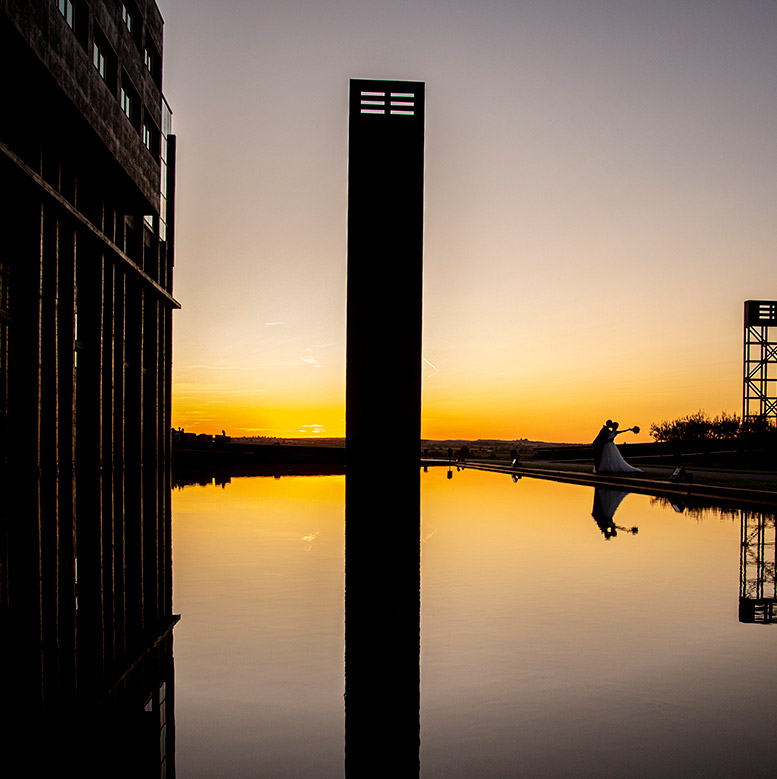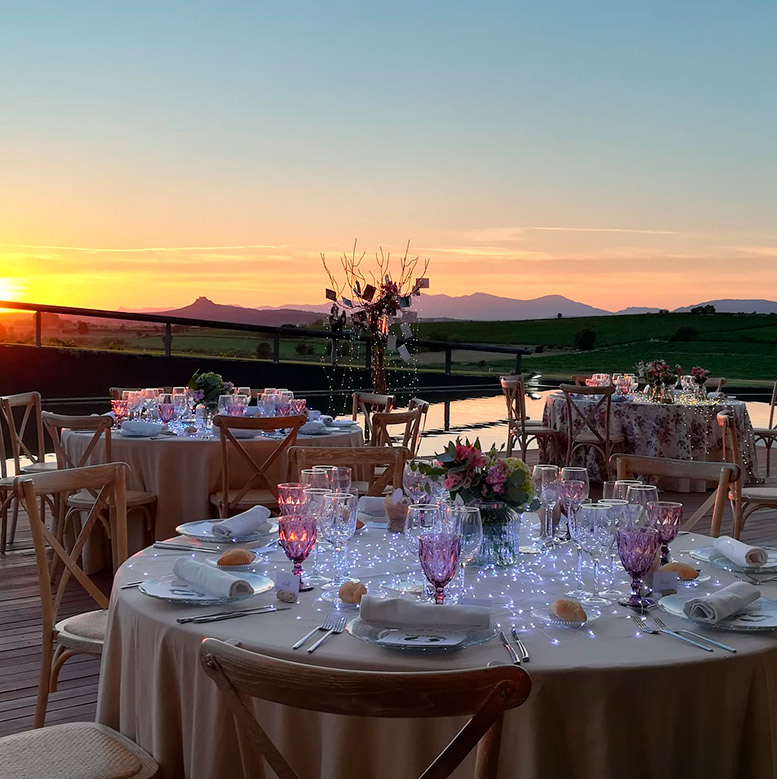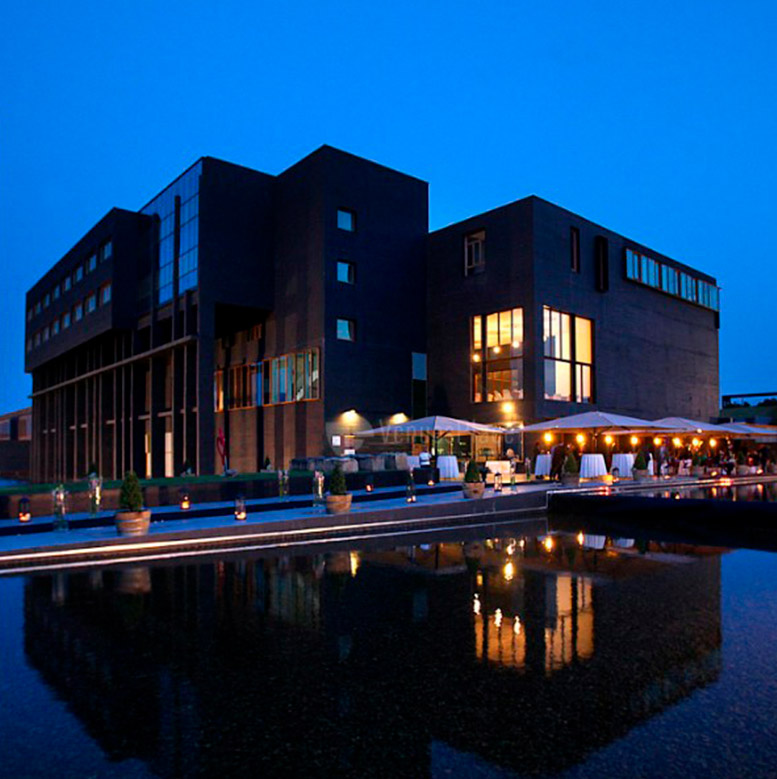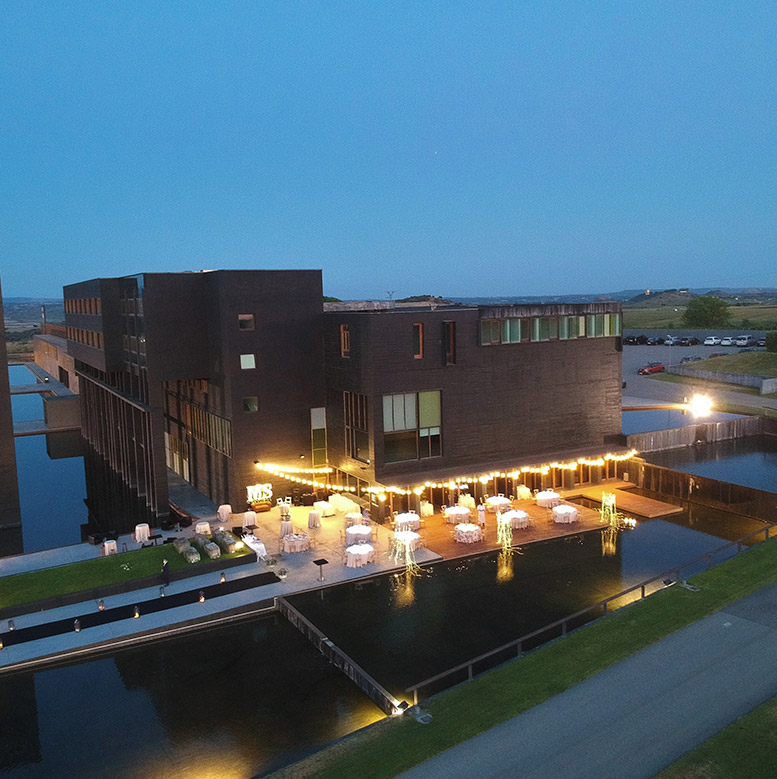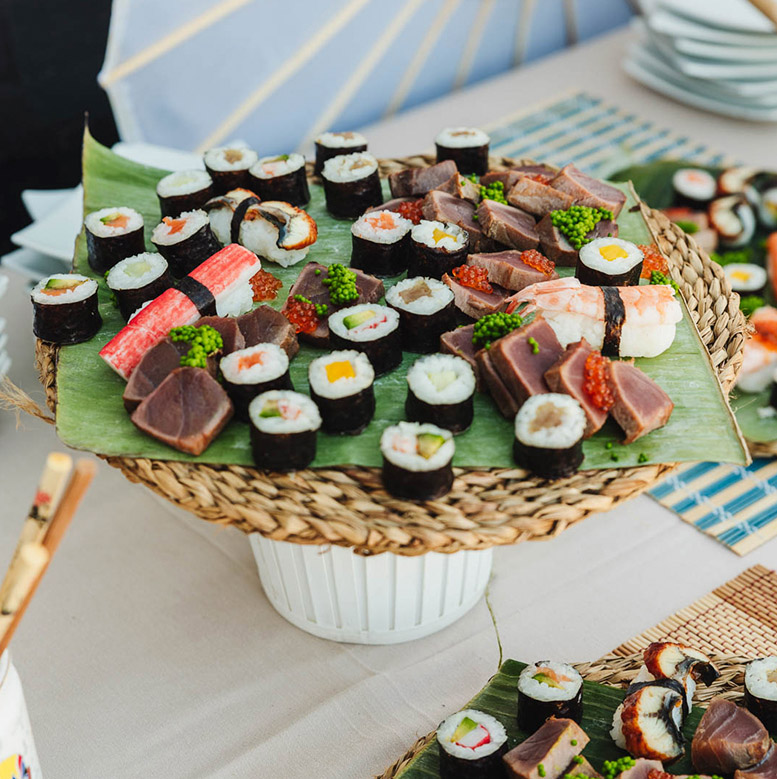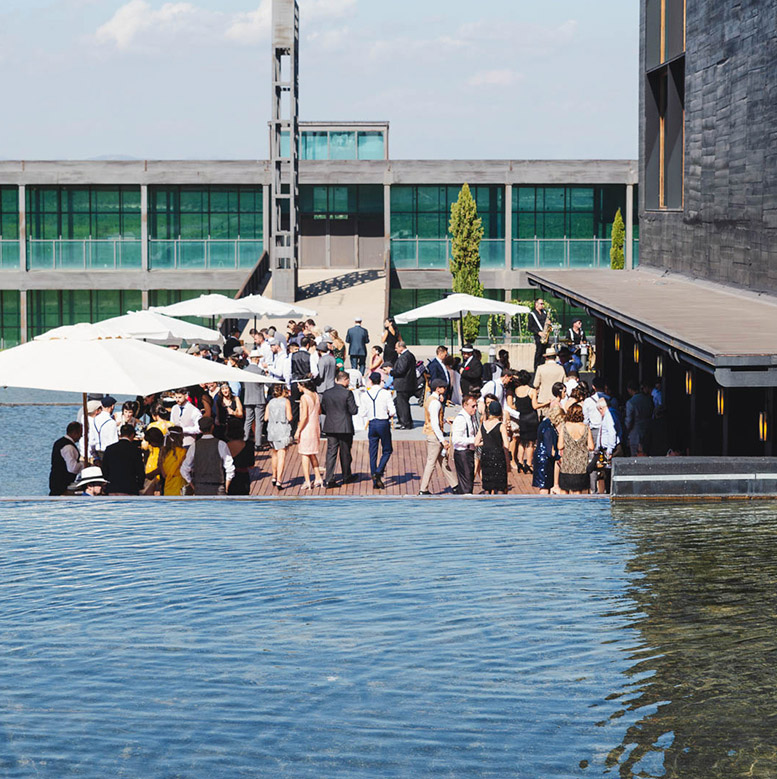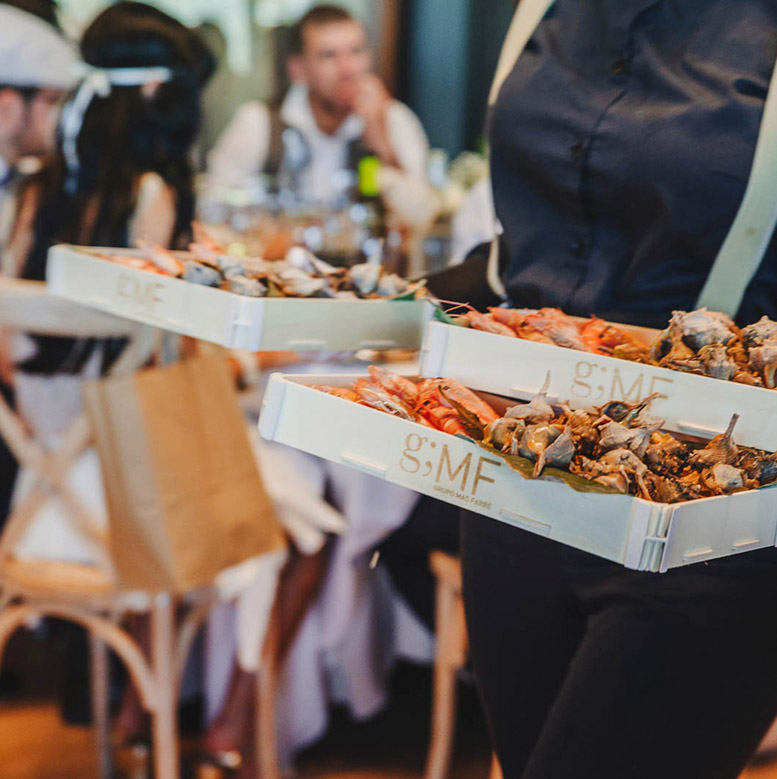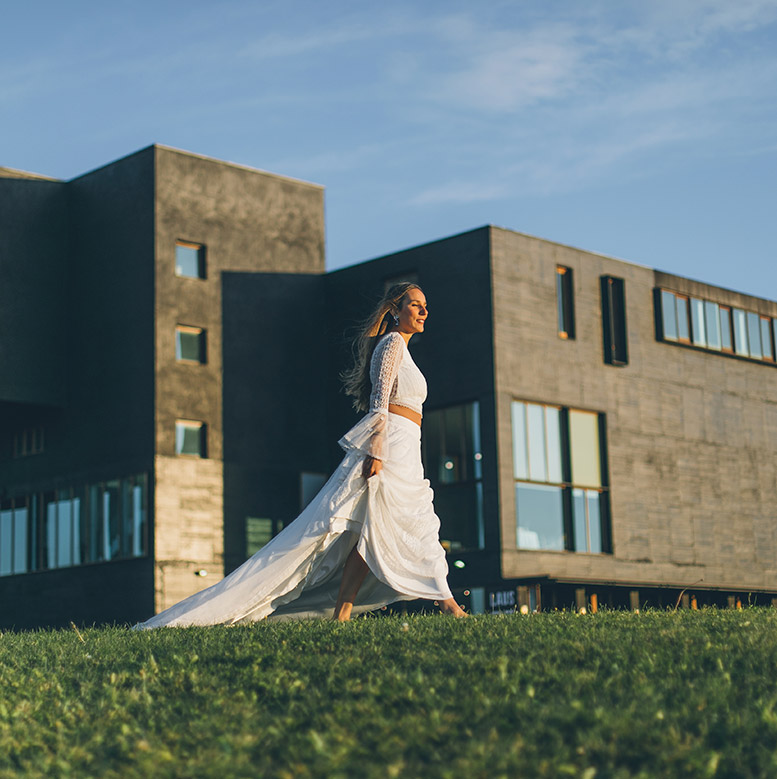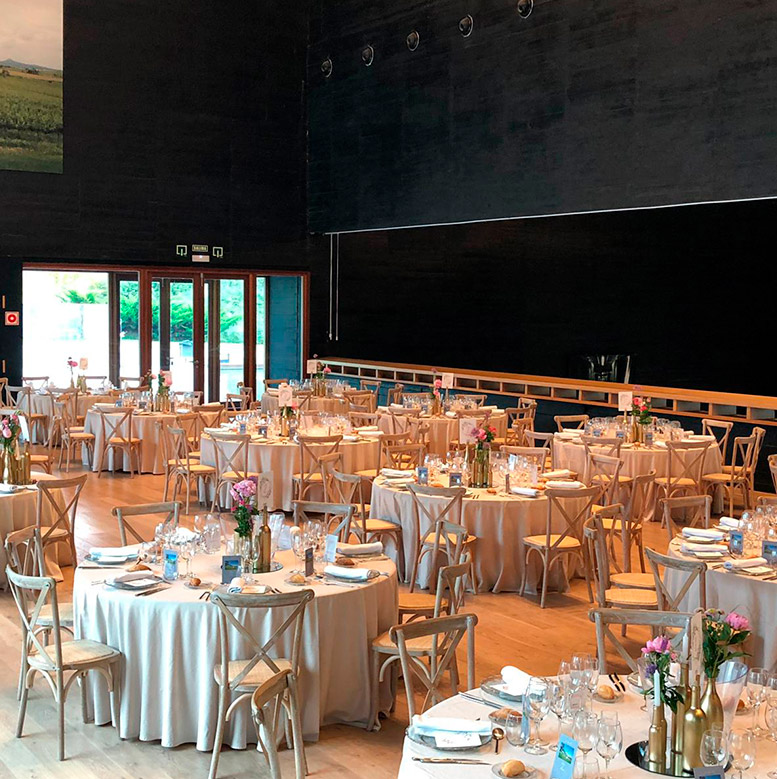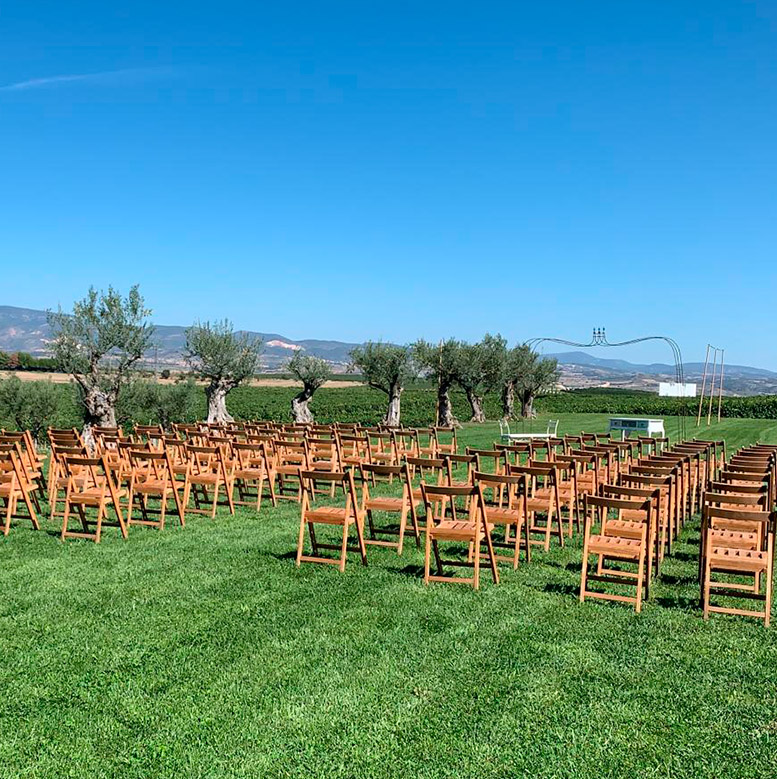 Out Facilities
LAUS has fascinating, modern, minimalist facilitiesboth indoors and outdoors, perfect for a civil ceremony, cocktail party, banquet, or a dance. Can you imagine celebrating the ceremony in the Olive Garden with views of the Pyrenees? Or enjoying a cocktail by the pool while you enjoy the Somontano sunset?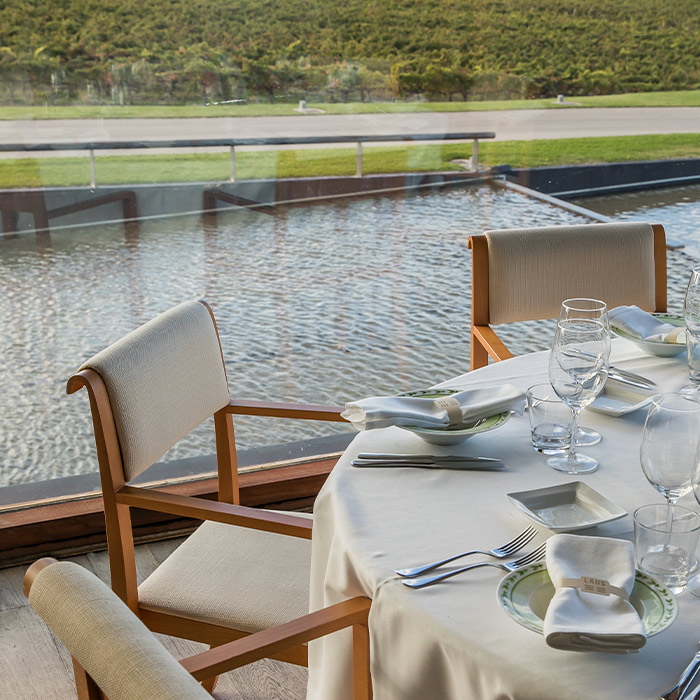 "El Lago" Salon
Spacious and modern, with 260m2 for an exclusive banquet, with room for up to 240 guests, and a table layout of 8 to 10 guests.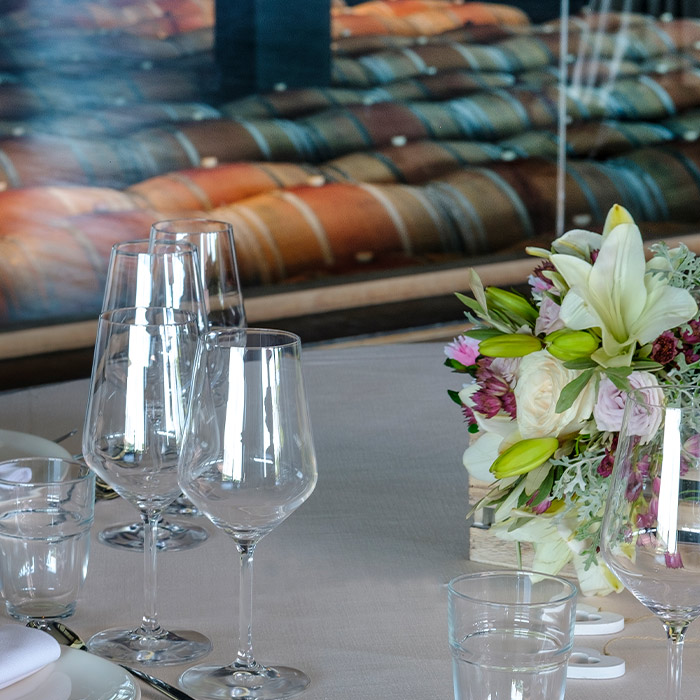 Barrel Hall
Perfect for the dance, with 210m2 and privileged views to the winery's barrel cellar. It has an outdoor access.
Vineyard Lounge
Very intimate and modern, 130m2 with a capacity of up to 70 guests and a table layout of 10 guests.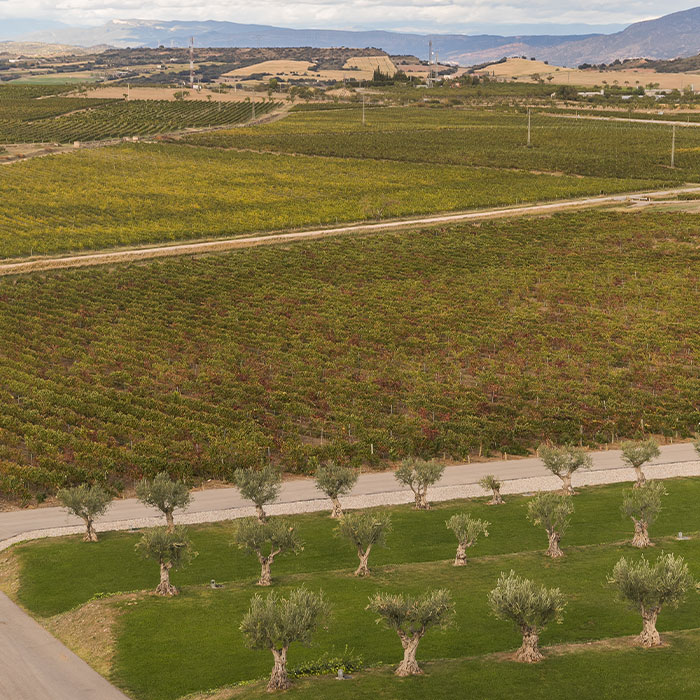 The Olive Tree Garden
An idyllic venue for the civil ceremony, with breath-taking views of the vineyard and the Pyrenees.
Activities for Companies
Get away from routine, discover and enjoy Somontano with your team. 
At LAUS we provide the necessary means and resources to encourage business meetings and organize a workday in a  unique environment,where contact with nature plays a decisive role. Relax, enjoy with colleagues and live the moment, putting aside the stress of day-to-day life, to enhance the team's  creativity and growth.
To do so, our multipurpose areas allow us to adapt to the needs of our clients and organize everything from meetings to conventions, training sessions or networking activities.
We also organize coffee breaks, appetizers, lunches, and cocktails, offering companies the possibility combining any  workday or conference with wine tourism activities: wine tasting courses, culinary workshops, stargazing or yoga sessions - these are just some of our proposals.
Having large indoor and outdoor spaces allows nos us to adapt to the client's needs at any time of the year.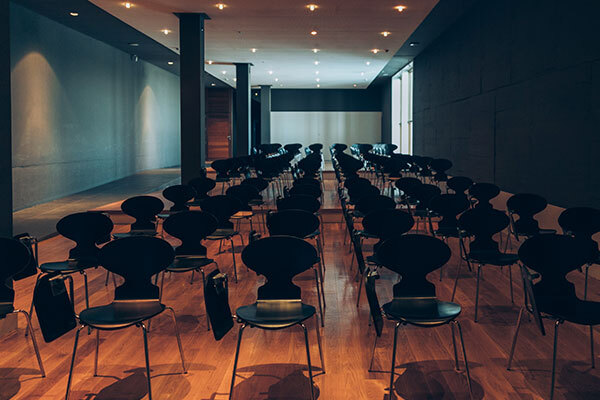 Events and Groups
It's always a good time to celebrate. So do it in the most special way.
Celebrate your most special moments in a dreamlike setting that will captivate your guests with nature and the aromas that surround LAUS Restaurant Here at LAUS we take care of every detail to make sure that the whole day is an unforgettable experience. If you have an idea, tell us about it and we will make it come true!!
And if you want to come and visit us in groups, we offer guided tours, tasting courses, walks through the vineyard, events, and culinary activities, all designed for the visitor to enjoy a unique experience. Our wine tourism staff will be happy to personally help you to adapt our experiences to your needs.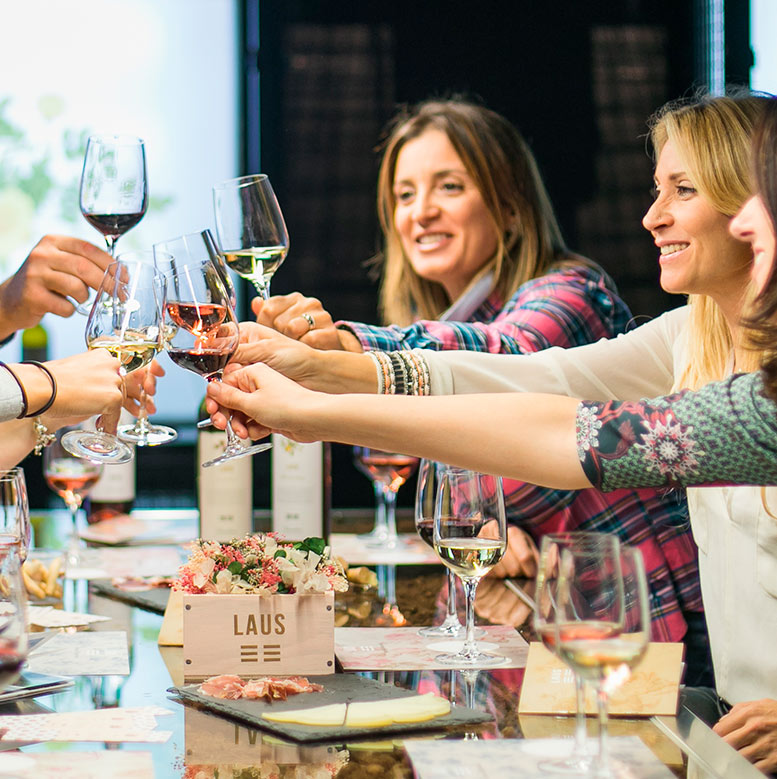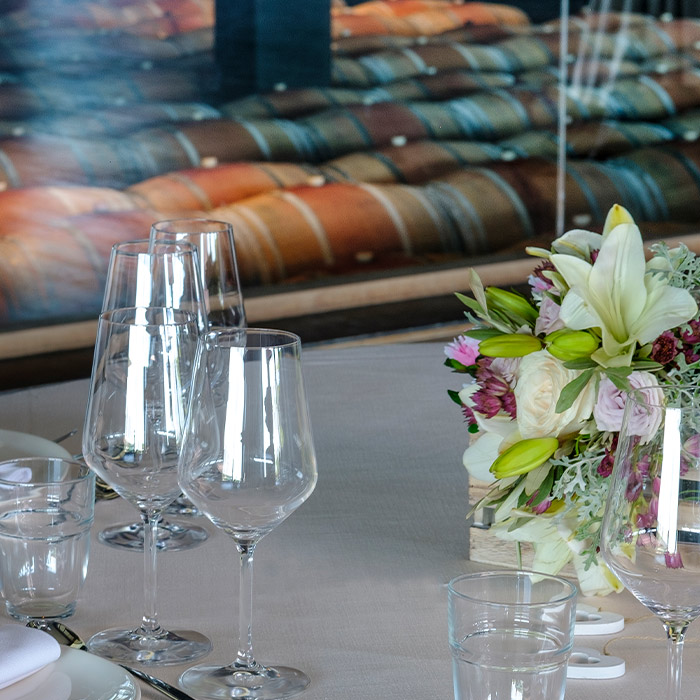 The Restaurant
Much more than a restaurant, an unforgettable gastronomic experience for your senses.
Come and visit LAUS Restaurant, a new restaurant surrounded by water and nature where you can enjoy the Aromas and Flavours of Somontano, through avant-garde  cuisine,,while you enjoy the views of the vineyards.
LAUS Restaurant is designed to give free rein to the small pleasures of life using all five senses. The bouquet of a good wine, the taste of local products, contact with nature, the sound of water, the views of the vineyards and the Pyrenees. . Also, our menu varies depending on the seasonal products so you can taste the best flavours of Somontano.
Located in Bodega LAUSon the N240 road, at Km 154.8, 5 minutes from Barbastro and Monzón, in the heart of Somontano.
Prior reservation 24 hours in advance
HOURS:
Restaurant open from Monday to Sunday (only for lunch)
Para más información, consultar con el restaurante.
How could we help you?
You can request your booking using this form. Once you have sent it, we will contact you with your confirmation as soon as possible.